Facility

Woodworking Manufacturing Facility
Starting with a single wood panel processing workshop in 1985, PT Timur Jaya Prestasi -our manufacturing company- today covers an area of 40,000m2 in Bogor, equipped with state-of-the-art woodworking machinery from Europe. Through excellent process and material handling, we have produced exporting quality office furnishing for over 25 years to 45 countries.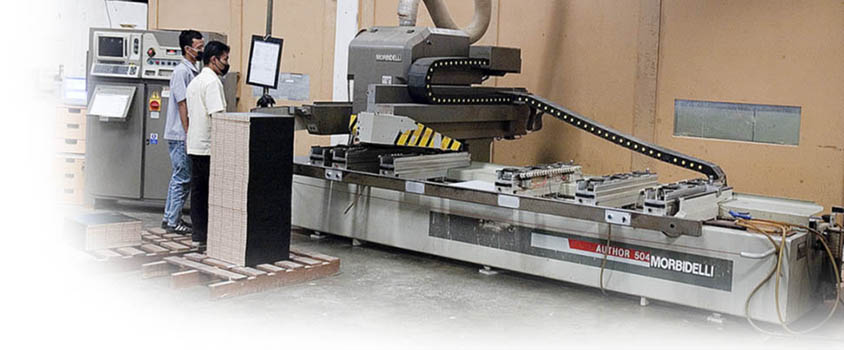 Customized & Made To Order
To render our clientele's corporate character to their work place, PT Karya Timur Prestasi was then established to produce custom-made office furniture. Located within 5 Km from Jakarta's Cengkareng Airport, our factory delivers fashionable office furnishing with sophisticated processes and treatments.
Metal & Aluminum Fabrication
Metal and aluminum are currently widely used in office furnishing and interiors. Located in North of Jakarta, our metal and aluminum fabrication plant supports processing of metal and aluminum in sheets or pipe form. This facility incorporates stamping, milling and bending of metal and aluminum.
Seating & Partition Assembly Plant
Colors and texture of upholstery are play a major role in complementing office furnishing and interiors. Thus, we dedicate a factory that assembles made-to-order upholstery for office seating and partition panels with excellent quality and consistency.
Domestic Distribution
Our logistics and distribution facility focuses on safe storage and meeting delivery deadlines of every client's requirement. Equipped with ERP software system and ISO 9001:2008 certified operation system, our distribution facility has complied with the challenge of synchronizing distribution for major nationwide clients.